Remarkable Business Outcomes
We create cultures of performance. Our breakthrough approach to cultural transformation consistently achieves record-breaking outcomes for a vast range of clients around the globe. Our Experts have worked with hundreds of organization.
Here are just a few featured Video
Testimonials for the Predictive Index Tools
Quantum Health
Quantum Health is a healthcare management company based in Columbus, Ohio. Their 500 employees and culture built on caring and family supports the healthcare needs of over 340,000 members. In addition to being an Inc. 5,000 Fastest Growing Company for the past 7 years, they've also been recognized as one of the best places to work for 9 years and counting. Quantum Health is a call-center-based environment with hiring needs of 150 positions at any given time and remarkably low employee turnover rates in the 15-20% range.
Decode the human element of your organization.
Through a unique blend of scientific assessments, groundbreaking software, top-notch management workshops, and professional consulting from the world's best workplace behavior experts, The Predictive Index can help you overcome the most complex business challenges.
SUCCESS STORIES
See PI through the eyes of our clients
Gentle Giant
Gentle Giant is a moving company based in Somerville, MA with offices and operations across the US. They have a workforce approaching 1,000 strong and a culture built on health, wellness, and teamwork. They are consistently ranked as one of the healthiest workplaces, best places to work, and are renowned for amazing customer service. In addition to ongoing corporate growth and expansion, Gentle Giant works in a seasonal industry and has to ramp up its workforce by 200 employees every spring to make it through the busy season.
ExamSoft
ExamSoft is an assessment-management software company with offices in Dallas, Texas and Boca Raton, Florida serving over 800 clients worldwide. With about 100 employees and growing, ExamSoft has a vibrant culture hinging on a passion for education and the use of digital technology to make education more attainable by the masses.
Their workplace fosters innovation, fun, and a tech-startup vibe that has helped them win awards for best places to work across both of their offices.
The Granite Group
The Granite Group is a wholesale plumbing, heating, and cooling supplies distributor. Their obsession with client service, their "most important product," culture built on relationships, and the high standards they hold for their 475 employees has won them Plumbing & Mechanical Magazine's "Supply House of The Year" Award. The Granite Group's focus on people has allowed them to maintain these high standards while growing through a series of mergers and acquisitions over the years.
Here are just a few featured Case Studies
utilizing the Cultural Transformational Tools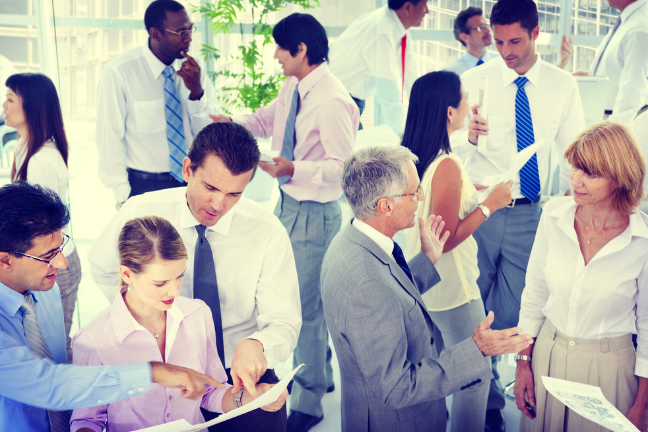 VOLVO IT 9, OLD MUTUAL GROUP 13, UNILEVER BRAZIL
This paper for leaders and change agents highlights the practical areas to address to support the start up of their cultural transformation journey.  While it was written with large organisations in mind, the contents can be helpful for organisations of all sizes.
Cultures like these are not created overnight.
They aren't formed by policy, procedure and measuring KPIs.
High performing cultures have values alignment, mission alignment and low levels of fear.
These are cultures where employees are able to bring their beliefs and values to work and where there's a shared view, throughout the organisation, that they have the right culture to be high performing.
Some of Our Experts' Clients include:
1800GotJunk
AAA
Abbott Labs
ABC Language Solutions
Abundance Employee Benefits
Accenture
Actavis Group Winn Companies
ACUMA
Advisors Group
Affiliated Distributors
Agilent Technologies
Air Conditioning Contractors of America
Alaska Pacific Energy
Alcoa
All Saints Health Care System
Alltel
Altitude Recruiting
America's Health Insurance Plans
American Animal Hospital Assn
American Assn of Homes and Services for the Aging
American Assn of Motor Vehicle Administrators
American Association of Family & Consumer Services
American Baking Society
American Bar Association
American Chamber of Commerce Executives
American Express
American Federation of Professionals
American Healthcare Association
American Heart Asssociation
American Home Shield
American Medical Assn
American Nursery and Landscape Assn
American Orthopaedic Association
American Rental Association
American Society for Healthcare Risk Management
American Society of Assn Executives
American Society of Employees
American Society of Safety Engineers
American Staffing Assn
American Wholesale Marketers Assn
AmeriGas Propane Comp
Ameriprise Financial
AmerUs Life
Amoco
Angel Ridge
AOL
Apostrophe Writing Services
Appraisal Institute
Aramic Boutique
Arbonne International
Arca3 Design Studio
Arca-Angel
Arrow Electronics
Assn for Corporate Growth
Assn for Retail Environments
Assn of Business & Industry of Iowa
Assn of Corporate Travel Executives
Assn of Independent Corrugated Converters
Assn of Managed Care Professionals
Associated Builders and Contractors
Associated Equipment Distributors
Associated Financial Group
Associated General Contractors
Association of California School Administrators
Association of Equipment Manufacturers
Association of Fundraising Professionals (AFP)
ASTHO
AstraZeneca
AT&T
Averbach Mortgages
Avnet Electronics
Awesomeness Fest
AXYS Analytical
AXYS Technologies
Bader Architecture, Inc
Bainbridge Graduate Institute
Balfour Beatty Construction
Bamboo Cottages
Bank of America
Bank of Montreal
Banta Book Group
Baptist Health Systems
Barrington Junior Women's Club
Basque Culinary Center
Baxter Healthcare
Bayer HealthCare
Baylor Health Care System
BC Aviation Council
BCFFPA
Belmont Properties
Belmont University
Benco Dental Company
BestBuy
BiCSI
Bigger Game Expo
Bio Life Remedies
Bioneers
Black and Veatch
Bloomland Services
Blue Cross/Blue Shield of Illinois
Blue Shield of California
Boeing
Booz Allen Hamilton
Bradley Caldwell
Brand Source
Bravo Foods
Breadeaux Pisa
Bridgepoint Education
Bridgestone-Firestone
Bristol-Myers Squibb
Brookfield Homes
Buntain Insurance
Burke Dance
Burmah Castrol
Burnaby Community Connections
California Association of Community Managers
CALTIAS
Canadian Real Estate Assn
CanWest
Capital One
Caremark
Carlson Wagonlit
Carnegie Mellon University
Case Management Society of America
Catalina Marketing
Catalyst International
Catered Art
Caterpillar Financial
CB Richard Ellis Investors
Cendant Mobility
Centenary College
Center for Quality Assurance – Aruba University
Centex Construction
Central California Women's Conference
Ceridian/Comdata Corp.
Charles Schwab
Christian Farms Treehouse
Cisco Systems
Citiloc
Clark Consulting
Clear Channel
Clear Channel Communications
Cleveland Magazines
Club Managers Assn of America
CMYK Solutions
Coaches Training Institute (CTI)
CoBank
Cognos
College and University Professionals Assn
College of American Pathologists
Colliers
Colonial Life
Colorado Springs Chamber of Commerce
COLORNARANJA
Columbia/HCA Health Care Group Conference & Travel Services, Inc.
Conscious Capitalism
Construction Management Association
Consumers Energy
Contractors 2000
Corporations
Cort Furniture Rental
Council for Excellence in Government
Cox Media Group
CPRS
CR Bard, Inc.
Crestline Hotels and Resorts
CREW Network
CTX Mortgage
Culver's
Cummins Engine
CUNA
CUNA Mutual
Custom Colour Pro Lab
Custom Electronics Design and Installation Assn
Cypress Woodlands Junior Forum
Dairy Queen/Orange Julias
Data Card
David Weekly Homes
Delaware Women's Conference
Delnor Community Health Care Foundation
Deltek Systems
Dentsply
Department of Defense
Department of the Navy, Chief Information Officer
Designer Shoe Warehouse
Discovery Networks
Donnell Productions
Early Warning Services Inc.
Ecolab
Eddie Bauer
EGADE
Electronic Retailing Association
Eli Lilly and Company
Emergency Nurses Association
Emerging Leaders Conference
Employee Relocation Council
Enerex Botanicals
Entrepreneurs' Organization of St. Louis
Equipment Leasing Assn
Erie Insurance Group
Ernst & Young
Eventus, Turkey
Executive Counsellor
Express Scripts
Exxon Mobil
FaithWerks
Falk Communications
Family Video
Farm Credit Services
Farmers Insurance
FCC Services Inc
FDIC`
Federal Aviation Administration (FAA)
FedEx Express
Fidelity National Financial
FileNet
Financial Partners Credit Union
First Home Mortgage
Fiserv
Fisher-Price
Florida Retail Federation
Fluid Power Distributors Assn
Focus on Traffic
Ford Motor Company
Fortune Growth Summit
Franklin Templeton
Freescale Semiconductor, Inc.
Fremar Construction
Fresno School District
Ft. Wayne Newspapers
FTS
General Dynamics
General Mills
General Motors
Genesis Healthcare
Gennum
Genus
GlaxoSmithKline
Global Cold Chain Alliance
Global Medical Services
Gold Kist Inc.
Golden Dragon Resources
Good Samaritan Hosp
Governor's Conference of Women – CA
Gracious Host Events
Great American Life Insurance Company
Great Canadian Gaming Corporation
Greater Phoenix Economic Council
Greater Raleigh Chamber of Commerce
Greek Minister Of Finance
GreenPoint Mortgage
Hanley-Wood
Harcourts International
Hard Rock Hotel and Casino
Harmony Hill
Harrington Hospital
Haskayne School of Business
Hawn Foundation
HD Vest Financial Services
Health Insurance Assn of America
Heico Companies
Hellmann Worldwide Logistics
Help Desk International
Helping House
Henkel AG & Company
Hillenbrand
Hilton Hotels
Hinsdale Junior Women's Club
Holland Junior Welfare League
Hollywood Entertainment
Holmes Biopharma
Horace Mann Educators Corporation
Host Hotels and Resorts
Howie Stillman Young Leadership Foundation
Humber College
HUMCO Holding Group
Hyatt Hotels
iFinancial Solutions
Ikon Office Solutions
Impact Planning
Independent Insurance Agents
Ingersoll-Rand
InnVision Shelter Network
Insight Enterprises, Inc.
InstaFund
Institute for Career Advancement Needs
Institute for Charitable Giving
Institute of Noetic Sciences (IONS)
INTEGRIS Health
Intel
Intentia
Intercontinental Hotel Group
International Association of Administrative Professionals
International Association of Convention and Visitors Bureaus
International Bridge, Tunnel and Turnpike Assn
International Chain Salon Association
International Coaches Federation (ICF)
International Institute of Municipal Clerks
International Trademark Association
International Truck Corporation
International Unity Conference
Intertek
Investment Company Institute
Investors Bank
Iridia Medical
Irrigation Association
ISES
Ithaca College
Jafra Cosmetics
Jazzercise, Inc.
JDA Software
Jenny Craig
Jewish Family Services
Jewish Federation
Jewish Women's Groups Coalition
John Kageorge
Johnson & Johnson
Johnson Controls
Johnston IA
Junior League
Kansas Hospital Assn
Kitchen Kettle Village
Kimberly-Clark Corporation
Kindness Effect
Kinetic Systems
Knot Theory
KPMG
Kraft Foods
LA Weight Loss Centers
LAAHU
Land O' Lakes
Leader's Challenge
Lenz Foundation
Lifelong Learning Society
Lift Bar and Grill
Like Fine Wine
Linc Corporation
Lockheed Martin
LOMA
Longview Solutions
LPL Financial
Lugaro
Luxury Corporate Cruises
M.I.T Business School
MA Society of CPAs
Macys East
Made2Manage Systems
Magnet
Manhattan Beach Chamber of Commerce
Manulife
Marigold Foods (Kemps)
Market Access
Marks Pharmacy
Marriott
Marriott Vacation Clubs
Masco Corporation
Mass ALFA
Mass Mutual
MasterCard
Mastermoves
Mattress Firm
McCain Foods
McCormick & Schmicks Seafood Restaurants
McKesson
Meeting Professionals International
Mendoza Business School
Mental Health Association
Merchants Bonding Company
Merck
Mercy Health Care Partners
Merritt Group (Sonic Drive-In)
Methodist Healthcare
Micheal O'Shea
Microsoft
Mid-Atlantic Federal Credit Union
Mid-States Distributing Company
Midwest Women's Show
Miku Restaurant
Ministry of Tourism – Government of Ecuador
Mississippi State University
MobiGlow
Momenta Pharmaceuticals, Inc.
Mondevo
Money Tree
MoneyGram Payment Systems Inc.
Monk McQueens
Morrison Express
MortgagePal
Mosby Yearbooks
Mountain Top – Aburn Seminary
Myriad Software
Naomi Minwalla
National Assn of Chain Drug Stores
National Association of Certified Valuation Analysts
National Association of Credit Management
National Association of Women Business Owners (NAWBO)
National Council of State Housing Agencies
National Customs Brokers & Forwarders Assn
National Electrical Contractors
National Fluid Power Assn
National Kitchen and Bath Association
National Limousine Association
National Multiple Sclerosis Society
National Paint and Coatings Assn
National Ready Mixed Concrete Assn
National Rural Utilities Cooperative
National Schools Public Relations Assn
National Shoe Retailers Assn
National Ski Areas Assn
National Wood Flooring Assn
Nationwide Financial
Nationwide Insurance
Natl Apartment Assn
Natl Assn Medical Staff Services
Natl Assn of Dental Plans
Natl Assn of Health Underwriters
Natl System Contractors Assn
Natl Telecommunications Assn
Natural Resource Conservation Service
Nature's Sunshine
Neill Corporation
Net Impact Conference
Network Centric Systems
Nevada Commission of Tourism
New Balance
New Hampshire Center for Non-Profits
New Ventures West
Newfield Network – International Conference
Nexstar
Nightingale and Associates
NJ Council of Carpenters
Nobel Women's Initiative (NWI)
NODAK Insurance
North American Building Material Distribution Association
North American Energy Services
Northern Trust Bank
Northrop Grumman
Northrup Grumman Corporation
Northwest Public Power Association
Nova Corporation
Novartis
O'Reilly Automotive Inc.
Oklahoma Hospital Assn
Okuma America
ONESCO
Oral and Maxillofacial Surgery Foundation
Oregon Association of Home Care
Oregon State University
Orlando Regional Medical Center
Otis Elevator Company
Owens & Minor
Pacific Coastal Airlines
Pacific Retirement Services
Pampered Chef
Pasadena City College History Department
Paychex
PCL Construction Enterprises
Peace Officer Standards & Training
PeaceJam
Pemco
Pet Industry Distributors Assn
PHH Arval
PHH Vehicle Management Services, LLC
Pinpoint Tactics
Pitney Bowes
Point of Purchase Advertising International
Positive Focus Productions
Pressure Sensitive Tape Council
PricewaterhouseCoopers
Princess Auto
Princess Cruises
Printing Industries of America
Private Healthcare Systems
Proa Consulting
Produce Marketing Assn
Professional Convention Management Association
Provena United Samaritan Medical Center
PSAV
Pulte Homes
PwC
Quad Graphics
Quill Corporation
Radex Uranium
Raindrops Acupuncture
Ralph's Supermarket
Raytheon
Razor Resources
REACH Vancouver
Real Estate Lending Systems
Red Lobster
Remax
Rennaisance Resorts
Republic Mortgage Insurance
Reser's Fine Foods
RFMA – Restaurant Facility Mgmt Assn
Rockford Health System
RV Dealers Assn
SAI CONSULTING
Saint James Church, London
Sam's Clubs
Sandhill Advisors
Sauder Industries
Schneider Electric
Scientific Games
Sears
Self Insurance Assn of America
Servicios Logisticos Integrados,
Shamrock Foods
Shell Oil
Shop Rite LPGA Classic
Sierra Pacific Resources
Simple Wealth Conference
Simplot
Singapore Institute of Management (SIM)
Sleep Country USA
Sleep Train
Social Butterfly Club
Society for Human Resource Management (SHRM)
Society of Actuaries
Society of Food Service Management
Society of Interventional Radiology
Sonic Drive-Ins
Sony Electronics
Sophia Institute
Southcoast Health Systems
Southern California Edison
Sovereign Bank/Santander
Spark PR
Specialized Carriers and Riggers Association
Specialty Tool and Fastener Distributors Association
Sports Turf Managers Assn
SSM Healthcare
St. John Health System
St. Joseph's Hospitals
St. Luke's Hospital
St. Mary's Health Services
Stanford University Business School
Starwood Hotels
State of the World Forum
STEPS Conference Solutions
Storage USA
Stuck Cup
Sun Microsystems
Sunoco Chemicals
Superior-Essex
Sutter Health
Symantec Corp
Syntaris Power
Tag and Label Manufacturers Institute
TALENTUM COACHING
Tap Pharmaceuticals
TEDx Marin
TEDx SandHillWomen
TEDx WallStreet
Texas Association for Aging
Texas Association of Secondary School Administrators
The Brimley Clydesdale
The Child Study Association
The Exhibitors Mall
The Flint Journal
The Hartford
The Leotartist
The Oncology Nursing Society
Thrivent Asset Management
Thrivent Financial
Ticor Title
Tierra Corozon, Colombia
Time Warner Cable
Timex Group, Inc.
TNB Card Services
Town Hall
Toyota
Transitions Optical
Transportation Intermediaries Assn
TransUnion
Triage Consulting
TriNet
Trizetto
Truck Renting and Leasing Assn
Truckload Carriers Assn
Truman Arnold Companies
Tuff Fitness
Turner Construction
U.S. Chamber of Commerce
UBC: Forestry
UBC: Thrive
Uli's Restaurant
UMass Dartmouth
Unilever
Unipro Food Service
United Motorcoach Association
United Shoe Retailers Assn
United States General Services Administration
United Way
Univera
University of Kansas
University of New Hampshire Foundation
University of Notre Dame
University of Seattle Business School
University of Southern Oregon
University of Toledo
Up With People
Upaya Zen Center
US Bank
US Cellular
US Government Patent & Trademark Agents
US Govt Patent & Trademark Agents
USDA
UTi Worldwide Inc.
Van Howes Studio
VanCity Moving
Vancouver Fashion Week
Verizon
Versace
Veterans Hospital Administration
Vurv Technology
Walt Disney Imagineering
Warehousing Education and Resource Center
Washington Hospital Center
Washington State Government Conference
Watermark
WCMRC
Wellpoint
Wells Fargo
Wellspan Health
Westbrook Technologies
Westech Appraisal
Western Association of Food Chains
Western National Property Management
Western Union
Wetherby Asset Management
Whirlpool
Window and Door Manufacturers Association
Wisconson Governor's Conference on Tourism
Wolters Kluwer
Women in Transition
Women's Fund of New Hampshire
Women's Business Council
Work in Progress
World At Work
World Parliament of Religions
WPO — World Presidents' Organization
Yellow Corporation
Young Entrepreneurs Organization
YPO — Young Presidents' Organization
YWCA
Ready to start a conversation about achieving breakthrough results?