The partnering of these two transformational change agencies means a much greater ability to deliver outstanding value to our clients through complementary tools, models (e.g. Prosci®) and strategies.
"This partnership is certainly the most dynamic of it's kind. Our objective is to generate sustainable change in mid to enterprise-sized organizations so that together we create a triple bottom line; more meaningful relationships with happier employees, sustainable global communities, and increased value and revenue for stakeholders."  -Connie Ekelund, Synergy-CMC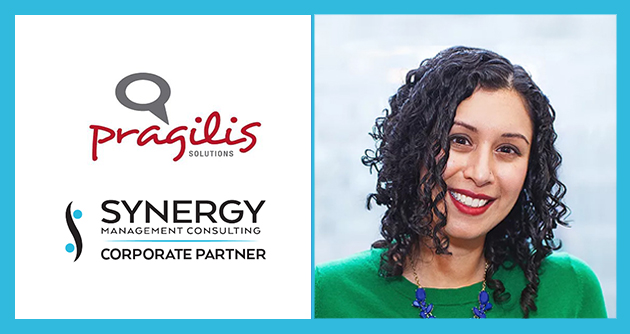 Synergy CMC is a bespoke management consulting agency that specializes in Organizational Development and Transformational Change through values-based leadership in mid to enterprise organizations, worldwide. Synergy CMC's core principles are CULTURE, LEADERSHIP, and INNOVATION through PEOPLE and BUSINESS STRATEGIES. Synergy CMC transforms Executives, Entrepreneurs, and Boards of organizations by developing their Extraordinary Human Potential. We do this through Knowledge Transfer based on our Scientifically Validated Assessment Tools, our World Class Programs, and the Brain Trust of our Global Expert Consultants. Our niche is customizing Programs and Consulting Strategies for achieving Powerful Breakthroughs and Bottom-Line Results while maximizing outcomes of High Performing Individuals, Teams and Leaders.
Pragilis combines insights and skills to transform the change processes and strategies, and in turn, company's. We examine what change-ready organizations and change leaders are doing to stay relevant and competitive in this fast-paced world, and which ones are doing it best. We strategize using smart tools and global resources to understand the implications of every choice our clients can make. We're proud to help deliver transformational change through the PROSCI methodology to our clients. PROSCI is a world leader in change management best practice research and provider of change management.
Ready to start a conversation about achieving breakthrough results?